What a nice & great experience it was talking to all the experts featured here.
This post is going to be wonderful because it will talk about 23 Yoga + 3 pro trainers sharing their beautiful fitness experience like:-
1) What is their aim or how they started their journey of fitness, 
2) Their favorite yoga poses,
3)Their achievements in the field of fitness.
In Yoga Section:-
You will learn about how yoga changed their life, the real benefits of it, what are the aim behind their yoga life or how they are motivated towards yoga, etc.
In the trainers section:-
You will see 3 people ; a marathoner, a fitness model & a gym enthusiast, you will also see their aims or goals behind their fitness career, etc.
In this post, these numbers don't matter because all the experts are equal to us.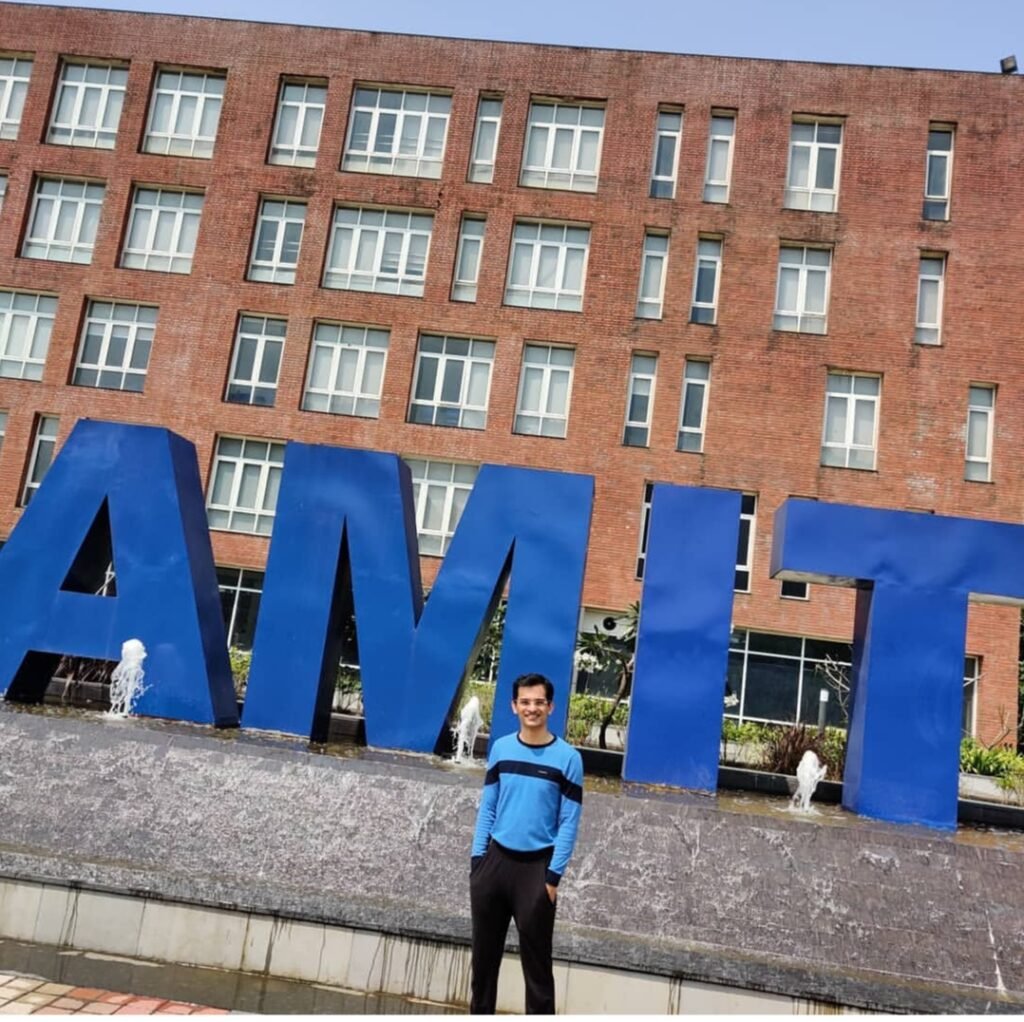 Dilesh is a Corporate Trainer and a Life Coach , Co-founder and COO of the Yoga University at Navi Mumbai, India.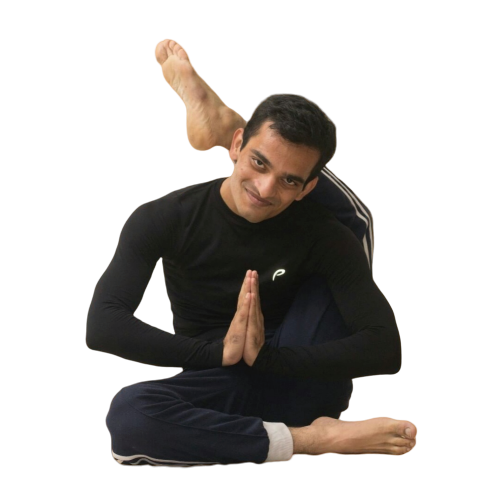 His aim is to make society healthy and to spread positivity through yoga.
Sirsasana because after practicing it,
I feel absolutely fresh, lighter, energetic and my mind becomes calm, positive and peaceful, he says"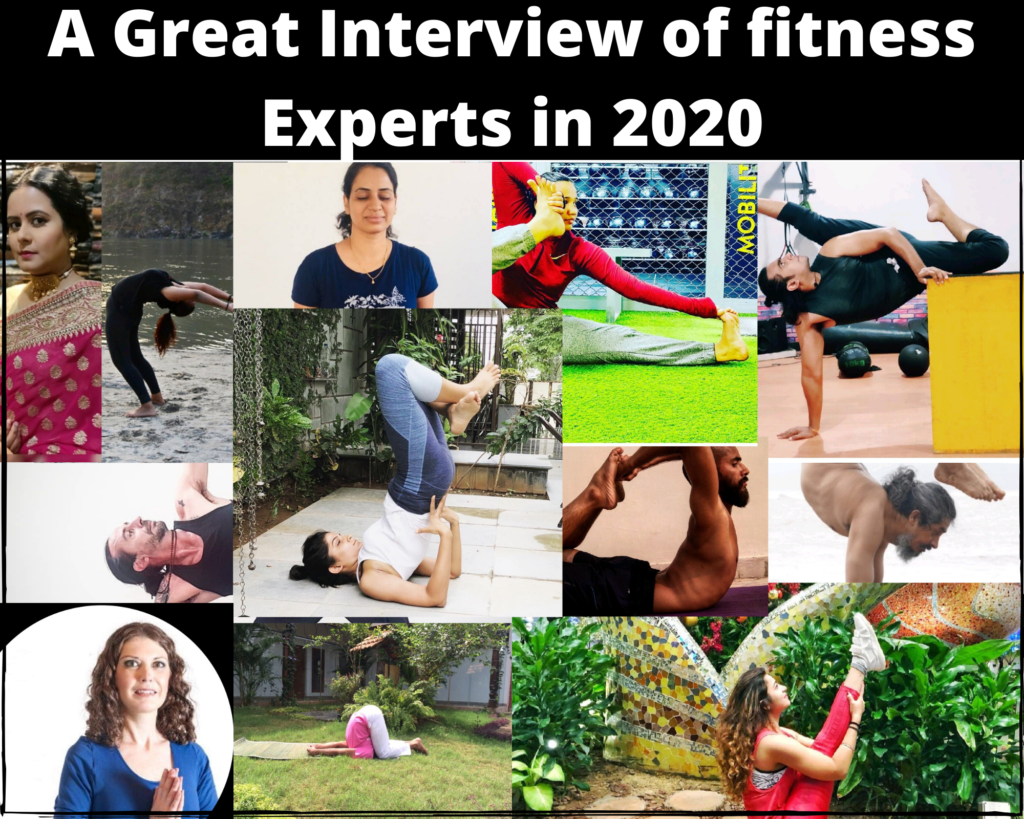 Marco is a CSEN certified Italian yoga teacher and internationally registered with Yoga Alliance, he started practicing in 1994, India. 
Since 2016, he has been editor-in-chief of Yoga Magazine, Italy.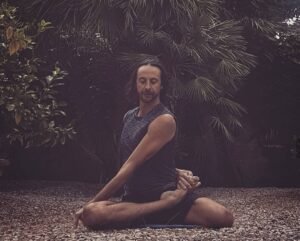 Marco says..

Hi, I started this career by chance, in India. I became passionate about yoga and from there I understood that it could make me live better and after many years I believed that passing this passion to others could enrich me, and so it was.
"Nowdays is urdhva dhanurasana, wheel pose, because my back is quite tense and it helps me to feel the wonderful sensation of breath and also keeps me energetic. Thus, this pose prepares me for doing better drop backs (falling in wheel pose from standing up, mountain pose). That's how my practice is moving around 😊, He says"
13 proven benefits of yoga you need to know, Today
Click on the button to know the benefits are proven by great universities and by best yoga experts. View now!
View now!
3. Yogini Sarita Choudhary
Sarita Choudhary has completed her diploma in Yoga teacher training from the Moraji Desai Institute of Naturopathy and Yogic Sciences and achieved her master's degree from Uttrakhand Open University.
She is now a self- employed yoga teacher:) 
Why did I start doing yoga?
Sarita says "I started doing yoga for calmness of my mind and body and after regularly practicing it my various medical issues were resolved "
My favorite posture is paschimottanasana because it stretches the back and hamstrings, as a result, it makes you more flexible and it is also good for digestion 🙂
Sahil Gulati has completed his post Graduate Diplma in Yoga Teacher Training from Kaivalyadhama Yoga Institute, M.A ( Final ) in Yoga & Meditation from Jain Vishva Bharti Institute and has certificate in Yogic Studies from Bihar Yogi Bharti.
He is well trained in Arial Yoga Skills and has also completed his yoga teacher training from The International Sivananda Yoga Vedanta Centre.
How yoga became my Passion?
Yoga was part of my school as an extra curriculum activity and from there it became my passion.
Health articles, videos and especially the stories of the great Yogi's always attracted and inspired me towards it.
So I started yoga, not for any benefit, but I feel good when I practice and teach.

Padmasana because after the whole day work when I sit in this pose, to practice meditation, then I always experience something new, that I can never experience while working. I experience the stillness, and in that stillness, you experience completely different things like your energy, you can listen to your body, the sound of your breath, feel the small movement of your body, etc. That's why I like this posture.
Hariom is a yoga instructor, has completed his diploma from The Morarji Desai National Institute of Yoga.
Apart from this, he is also a runner, trekker ,and corporate trainer.
And he has also performed on the stage of TEDx JDMC.
I started practicing yoga because..
I believe yoga is the magic of being happy and it wants to acknowledge the feelings of human emotions towards beautiful body, mind ,and soul.
Well, all the asanas have their benefits and connection towards the body, and for me, Padmanasana is an essential part of meditation, which helps to have control over the essence of life.
Internationally certified Yoga Teacher, traveling around the world for the last 4 Years to spread my knowledge in Yoga with the help of workshops, events, and promotions. 

I am specialized in health-related issues like Weight loss, Arthritis, Backpain, through Yoga asanas, Pranayama, and Core practices.
Currently, I am a Yoga Pilates Instructor:)
" Yoga is not a career for me, but it is now a part of my life."
I started performing yoga, because of meditation and due to spiritual family background. Gurbani ( hymns in Guru Granth Sahib) is everything for my family, and my guru ( Virsa Singh Ji ) told me to control the outer body first because if you cannot sit on the floor for 2 minutes then how will you go inside of your body.😊 
My favorite posture is Dhanurasana, which means bow posture because it helps me to feel my breath more. Honestly, I never force my body to be flexible, but as the more backbends I perform, the more flexible I get.
7. Yogi Atul Kumar Verma (Atreya)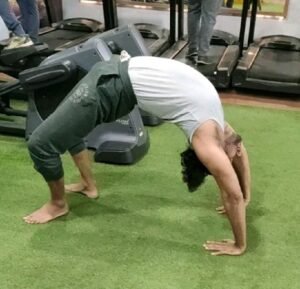 I am an internationally certified Yoga Teacher & I organize Corporate Yoga sessions, Yoga Retreats, Yoga workshops, Yoga sessions as per the need & demand.
In my yoga journey, I did M.Sc. in Yoga & became Yogacharya. I am also a QCI Level-2 Yoga Teacher (Certified by Ministry of AYUSH) & ERYT 200 Certified Yoga Teacher (by Sivananda Ashram). During my Yoga Teacher Training at Sivananda Ashram, I got his spiritual name ATREYA.

IT Professional To Yoga Professional
I spent 12+ years in the IT sector, and my transformation from IT to Yoga is not an overnight event. When I was in the corporate industry, I faced health hazards in the IT world & overcame the problem with the help of Yoga. I was so impressed with Yoga treatment that I decided to leave my 12 years career in the corporate world to join a new world of yoga. 

My favorite pose is Sirsasana or the king of asanas.
I always feel energized after doing it because it stimulates the functioning of  the top pineal glands , hypothalamus, and the pituitary glands which ensure the coordination and functioning of all the endocrine glands. 
In return, I have a healthy body, and because of the regular practice of sirsasana, I also have a hairstyle with long hairs at the age of 40, and yes, it has anti-aging effects too, and because of this, I feel amazed when people are surprised to know my real age. 😊
Yogacharya Dhakaram is a
Joint Secretary in Jaipur Yoga League,  
Qualified Yoga & Meditation Instructor,  
has Certified DNYS Authority (Diploma in Naturopathy and Sciences form Akhil Bhartiya Prakritik Chitiksa Parishad, Delhi) 
and he is also awarded the "Gandhi Award" by Gandhi Institute of Naturopathy Yogic and Ayurvedic Sciences.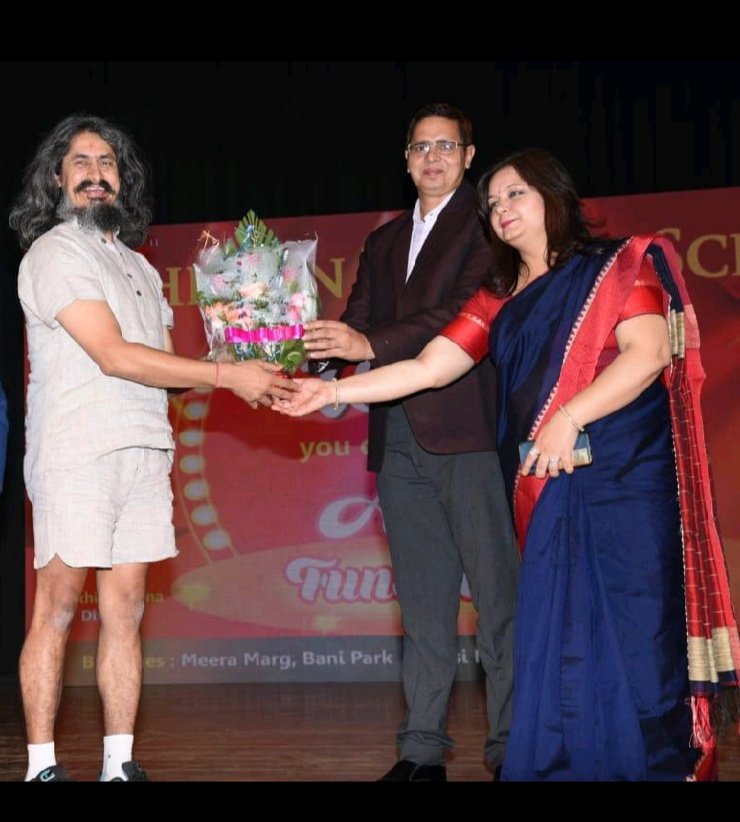 Yogacharya Dhakaram says​
" Teaching gives me a great deal of satisfaction and the opportunity of self-realization through the process of yoga. It allows me to contribute to society in the best way I can and enjoy "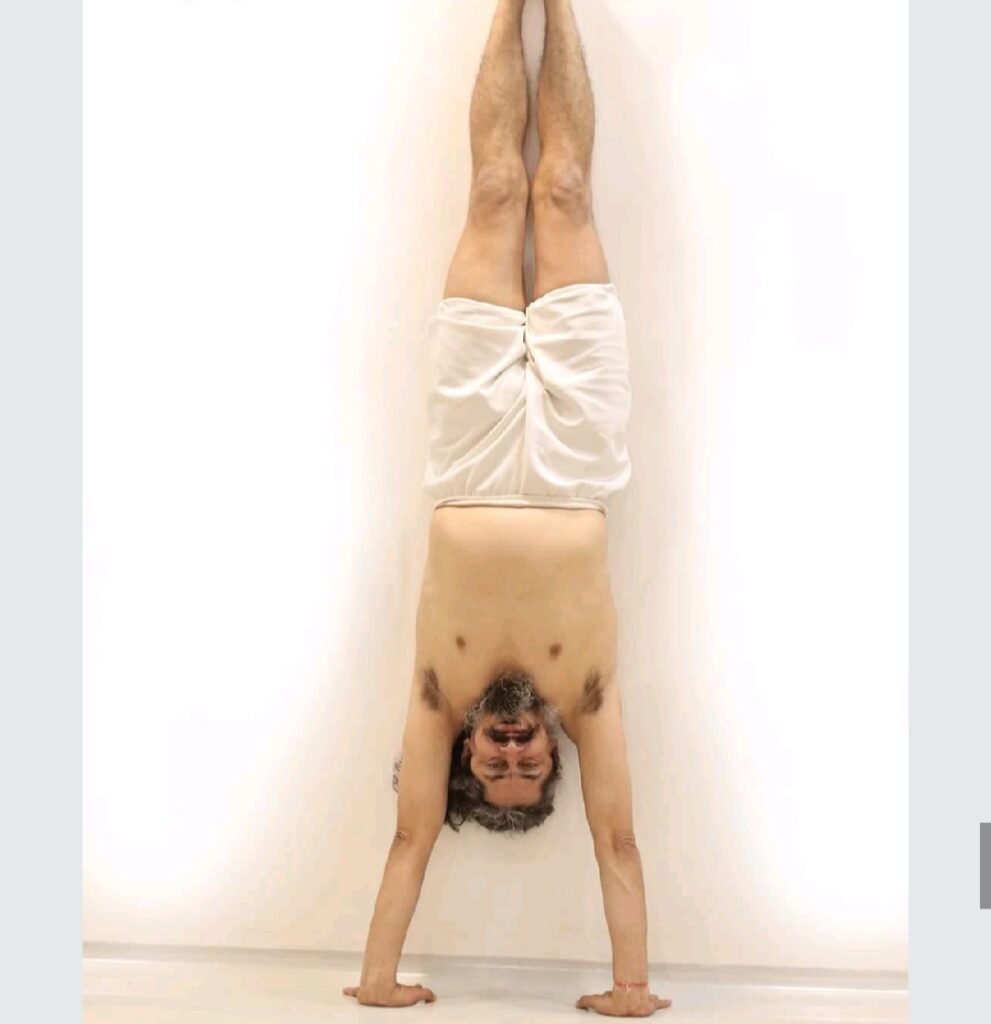 All yoga poses are my favorite because each & every asana has a connection with heart & soul and my ultimate aim is to give people a healthy and wealthy life through Yoga.
He has a yoga academy in Jaipur were he teaches yoga to children and also cures people with yoga therapy. You can visit his 2 websites:-
I have 8 years of experience as a personal yoga teacher, my journey in yoga just started at the age of 5!
My Yoga diploma is from K J Somaiya center of Buddhist Studies, Mumbai and I have also done M.Sc in Yoga therapy from Tamil Naidu PS and Sports University, Chennai.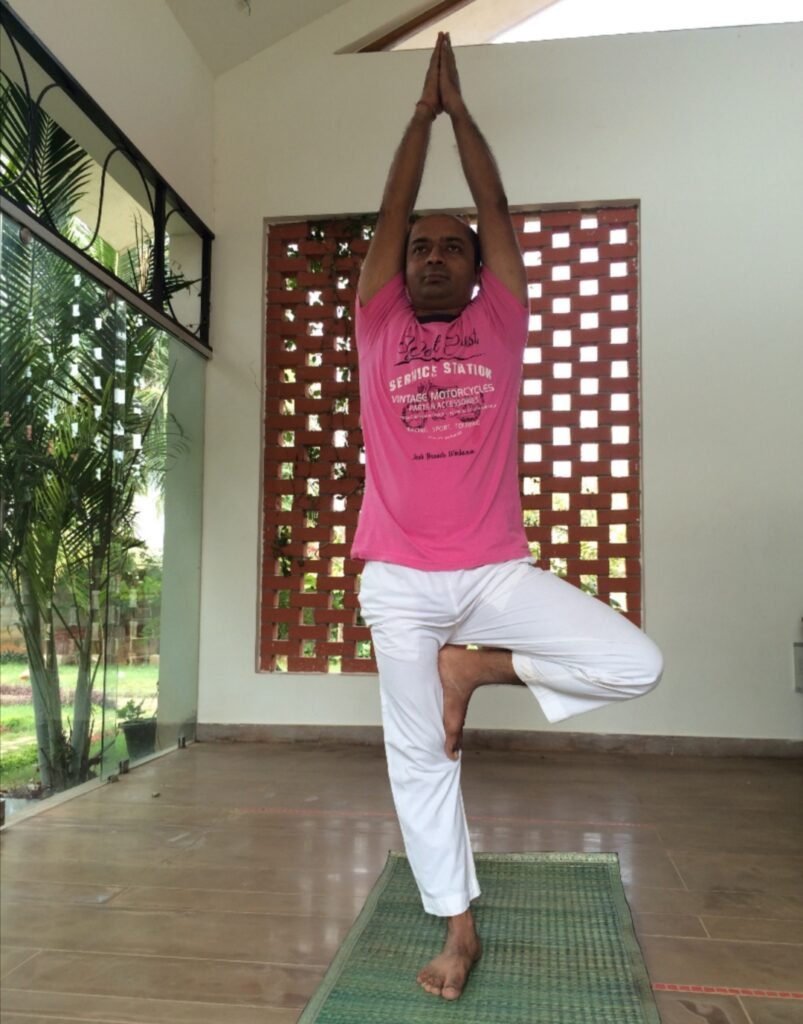 is to achieve a healthy lifestyle & a peaceful mind for myself, for my students  and for my society and I want to get enlightenment in this life through yoga.
Mayurasana which is a great pose for improving digestion, body detoxification, etc. I also love to perform " sun salutation " which makes me feel healthy, happy and beautiful.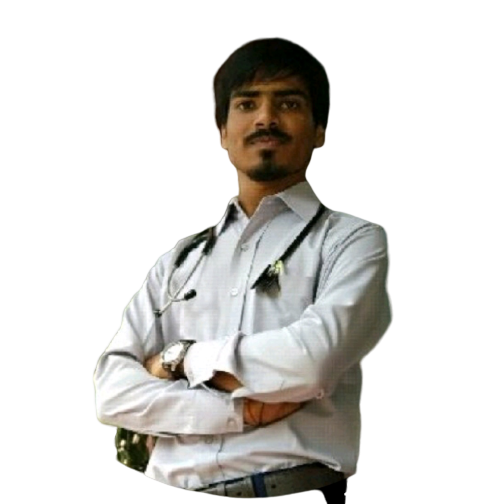 I am an experienced naturopathic doctor & yoga teacher, have done traditional Chinese medicine program from the Shanghai University of Traditional Chinese Medicine and I have received my Bachelor's degree in Naturopathy & Yogic Sciences from S-VYASA University.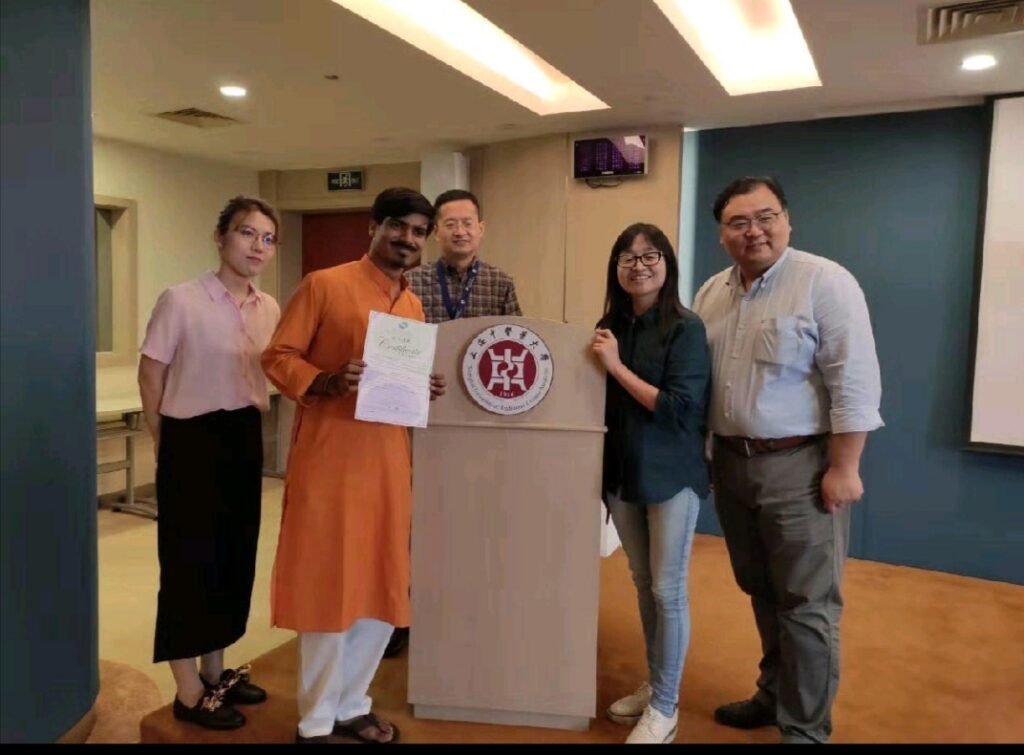 Yoga, as I think, made my life Balanced and stable. 
As a Career, I want to spread the hidden side of Yoga, and for that, I am designing workshops to spread the deepest and hidden side of Yoga with scientific evidence; very necessary to prove the tradition, that can make a person understand oneself and the whole universe.
As said in the scriptures it is rightfully said,  "Yatha Pidande Tatha Brahmande" ~This Body has the same what Universe has~.
My favorite yoga asana is Natarajasana ( a wonderful Dancing God Pose ) because it helps me to focus and also provides me the stability and flexibility not only at the physical level but at a much deeper level than the state of mind.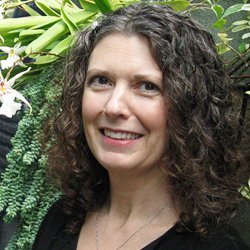 I am a Certified Yoga Therapist with IAYT (International Association of Yoga Therapists) and  E-RYT 500. 
I am  practicing and teaching Yoga for over 38 years and completed my yoga therapy training in India, where I studied Thirumoolar's Therapeutic Ashtanga Yoga.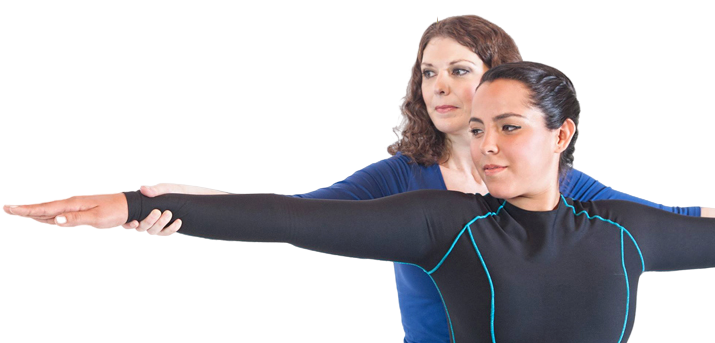 My aim behind my yoga life is to live with more compassion, empathy, gratitude, and peace, and want to help others do the same.
Pigeon or Kapotasana because it feels liberating to my mind and body and also I feel good in a lot of poses, but nothing makes me feel like a pigeon. I am a Yoga Instructor, completed my education in yogic sciences from Khashi Vidhayapeeth, Varanasi.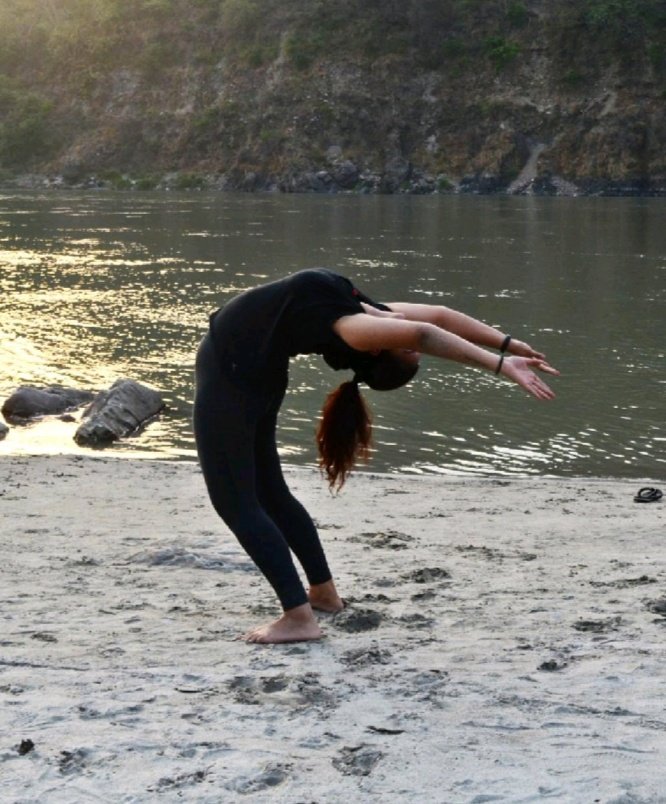 As a yoga teacher, I aim to spread awareness of yoga, as it can help in every possible way ( mentally, physically and even spiritually ) and you can achieve anything with it like flexibility, ABS, etc
My favorite posture is Chakrasana because I love backbends and it makes me feel fluid and powerful.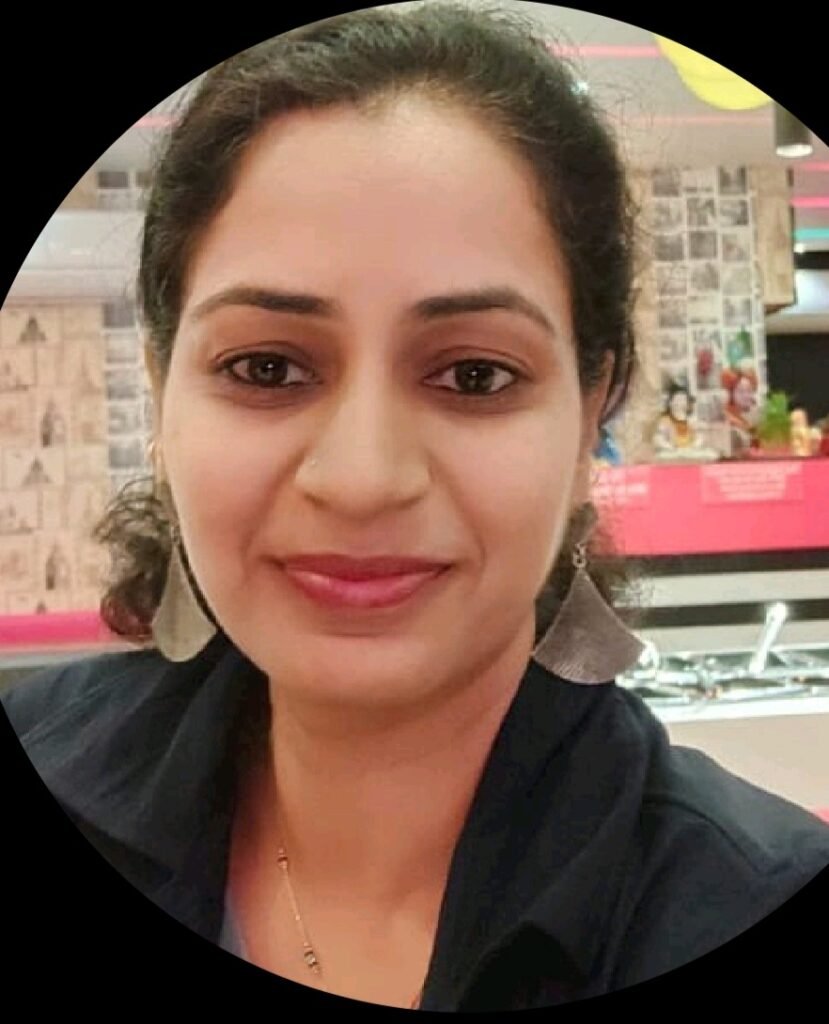 I am a Yoga Pilates Instructor and have my own yoga studio, I have completed my yoga teacher training from the Lakulish Yoga University, Ahmedabad and master's degree from Jain Vishva Bharti Institute.

Apart from this, I am an experienced Manager with a demonstrated history of working in the health wellness and fitness industry.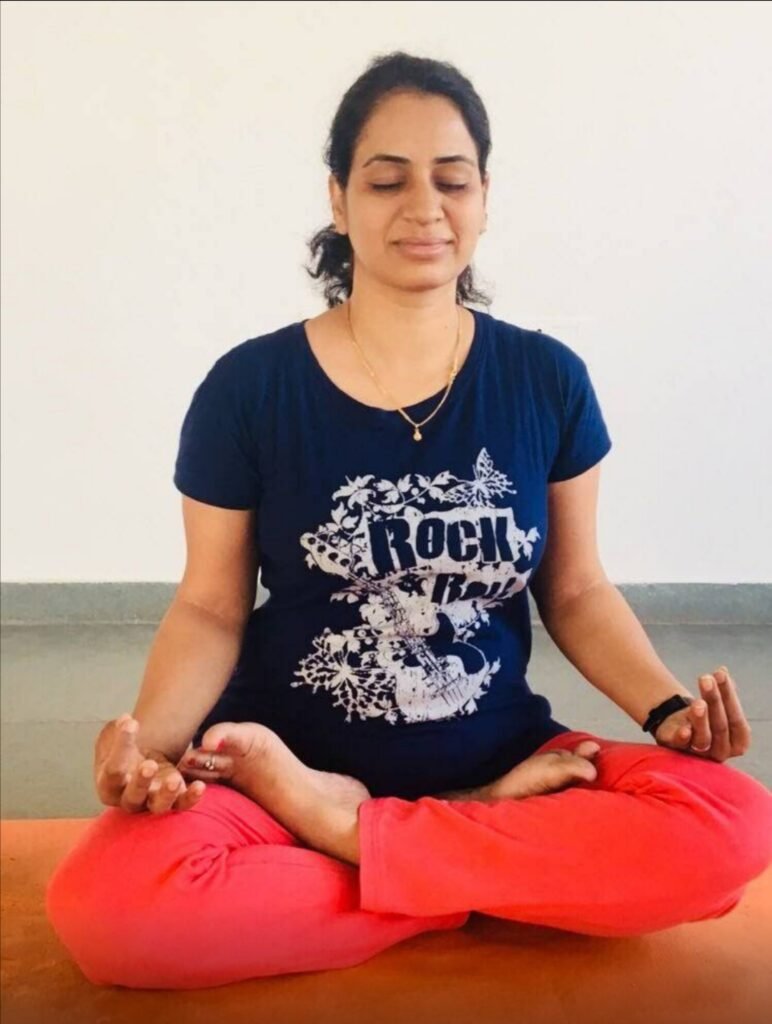 I aim to share the wonders of yoga in our society and want to make each & every person aware of its exceptional benefits.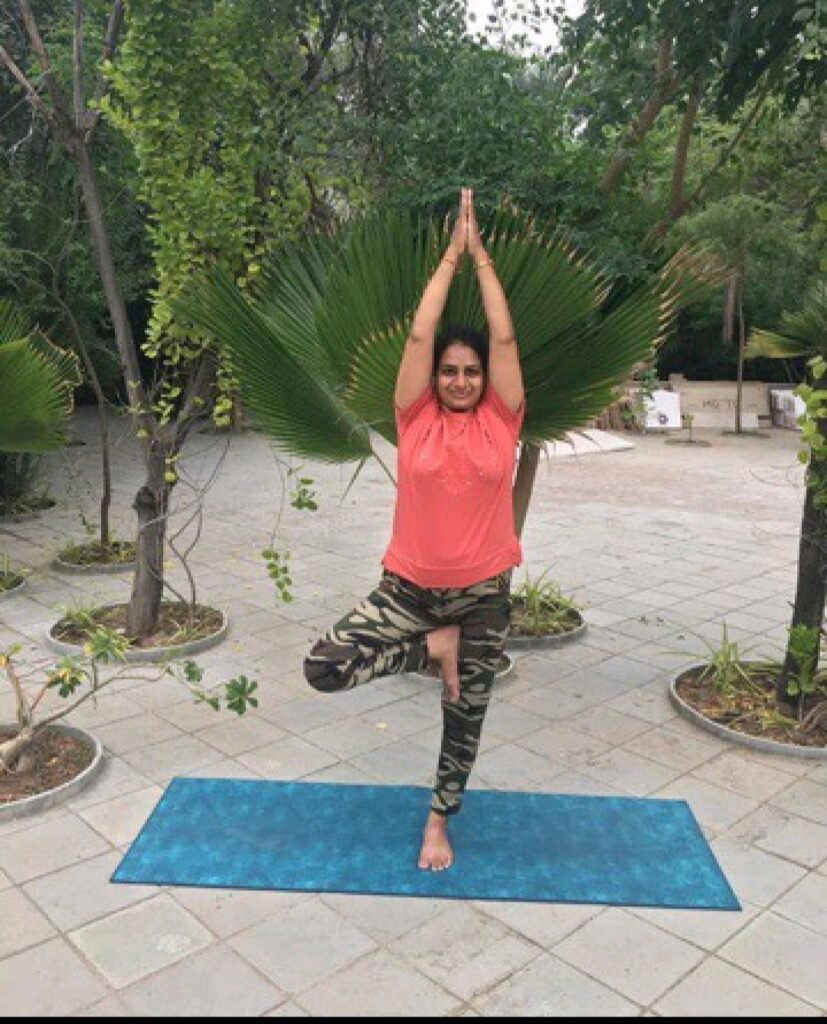 My favorite asana is Tree 🌲 pose because it helps me to improve my focus & concentration power.
I am an experienced Yoga Instructor, working at Cure.fit, I have done MA in yogic sciences from The University of Patanjali, Hardiwar.
Apart from yoga, I am also skilled at MS-Office, MS-Excel, etc.
My aim  behind yoga is to know the truth behind my existence in a way that I can know more about myself.
It is well said that if you know your inner self than you will be able to know the whole World.
Hanumanasana split because it increases the flexibility of your hamstrings, inner and outer thighs - works well for your hip flexors. In a spiritual sense, it holds the great view of folding your self towards your darker sides and learning from it.
15. Yogini Sangita Kapse Aware
I have completed my Diploma in Yoga Education from Yoga Vidhya Dham ( Nashik ), my Yoga Teacher Training is from The University of Patanjali ( Haridwar), and my Yoga Instructor Course is from Swami Vivekananda Yoga Anusandhana Samsthana.
Currently, I am an Experienced Yoga Teacher ( Certified QCI ) and an English Teacher.
My first & the main aim behind my yoga career is to explore my inner potential to achieve my deep state of mind with knowledge of spirituality, and the second one is to teach yoga and to spread awareness of it in every part of the world.
My favorite pose is Eka Pada Rajakapotasana because after achieving the correct posture, it gives me the satisfaction of flexibility and boosts confidence.
I am a yoga instructor, my main aim behind my yoga career is to make people feel happy, after a yoga session to gain their blessings.
Their blessing is more important to me than their money
My favorite yoga asana is Shirshasana because it makes my mind feel calm, and it is also good for my skin & hair. Sarvangasana or Shoulder Stand is my other favorite asana that keeps me healthy, improves my blood circulation, and helps me to strengthen my neck & arms.
I am UGC -NET qualified in yoga and presented scholarly articles in International seminars and conferences all over India.
Conducted several yoga camps in and around Delhi/NCR, and I am also a Silver medalist in RYT-200 international alliance teacher training course.
As a qualified yoga teacher, I want to make people aware of the exceptional benefits of yoga and want to motivate and inspire people of all the age groups to maintain physical, mental and emotional health.
As we all know, our body is our best friend, so we should take care of it first.
My favorite asana is the King of asanas or Shirshasana.
It's my personal favorite asana since it is a very powerful asana for awakening Sahasrara chakra, and it revitalizes the entire body and mind. As we all know, it reverses the effect of gravity on the body, and it has anti-aging properties too.
I am a Hatha Yoga trainer with expertise in yoga in therapeutic form and also successfully running my yoga center for more than 1 year. I know various meditation and relaxation techniques learned from SVYASA Bangalore during MSc in yoga Therapy.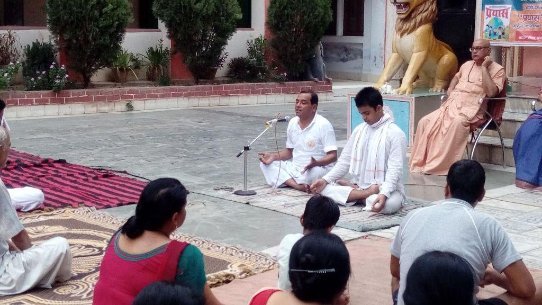 I teach yoga to serve the community, and my favorite yoga pose is headstand & tree Pose because it helps me with balance & focus. Thank you 🙂
I am a lifestyle blogger & a yoga instructor and want to share & uplift a healthy lifestyle among the people around me.
I perform yoga mainly for physical fitness and mental peace.
All the balancing poses are my favorite just because they work effectively for physical and mental awareness.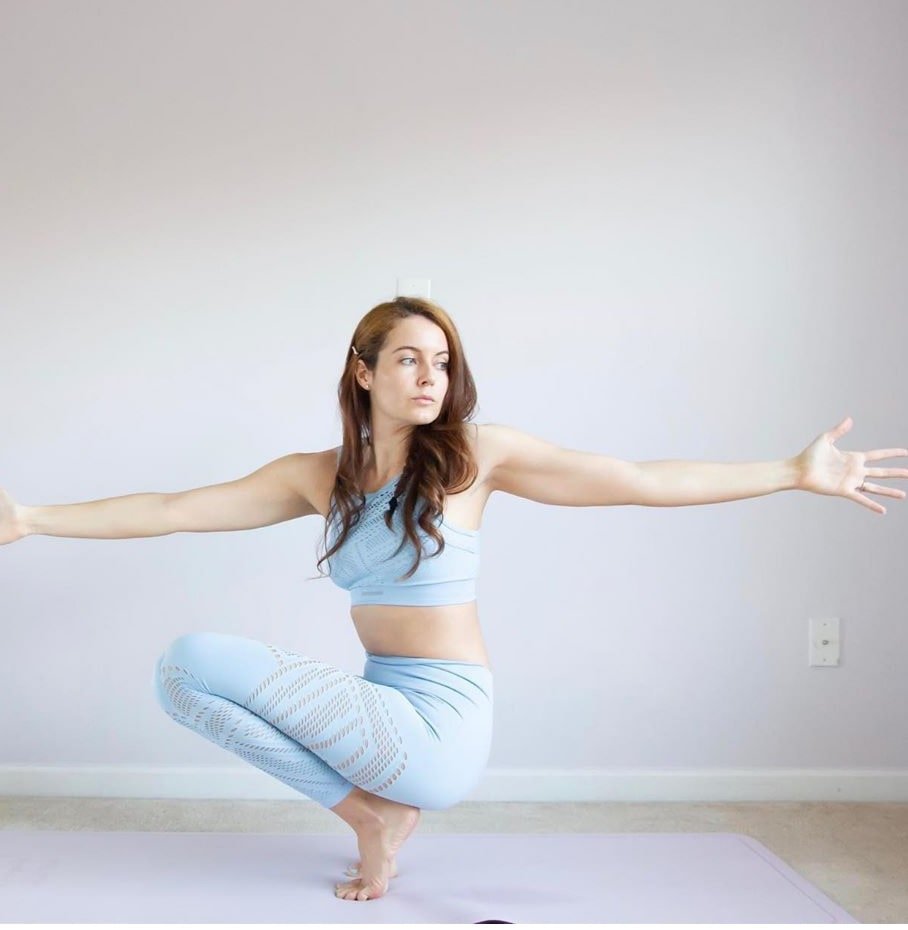 My name is Ainhoa Rivera, I am a yogi completed my 200hrs yoga teacher training ( YTT ) in hot power yoga from a Spanish yoga studio.
Apart from yoga, I am a plant & dog lover, my pet name is Zeus, and I accompany it while doing yoga.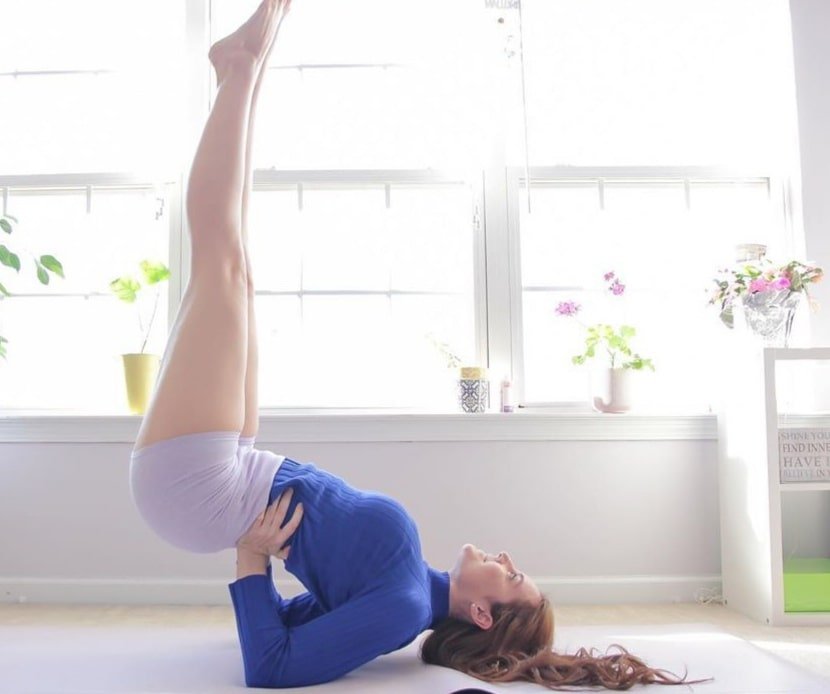 My favorite yoga asana is Child's Pose because it is very relaxing, and it stretches hips, chest, and shoulders. It grounds you and helps you to connect with your breath, and it is a safe space to go during your yoga practice.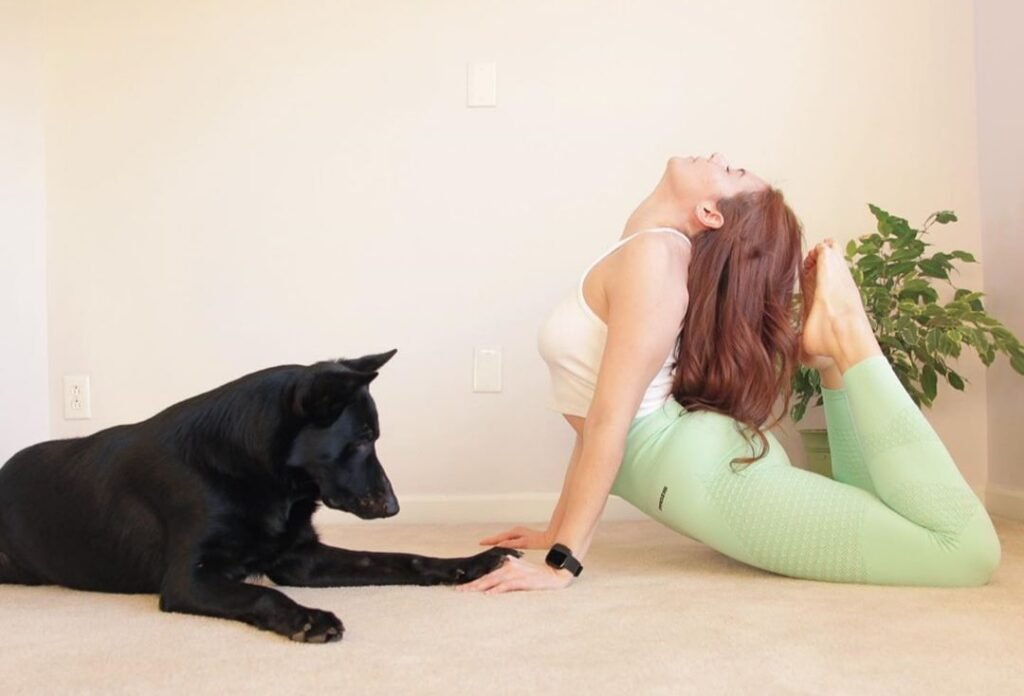 I am working as a yoga teacher at a graceful yoga studio in China. My bachelor's degree in Yoga Teacher Training is from Sampurnanand Sanskrit Vishwavidyalaya, and I have completed my 200 hrs yoga teacher training from the Stairs Yoga Academy in Rishikesh.
Currently, it's been 4 years I am teaching in China:)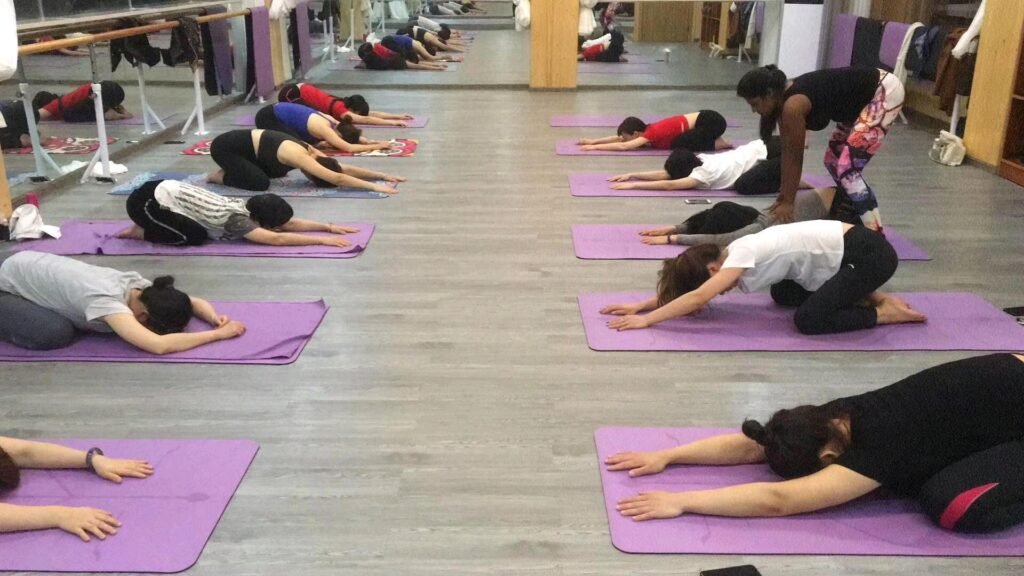 My aim as a yoga teacher is to contribute to building up an illness-free world through yoga.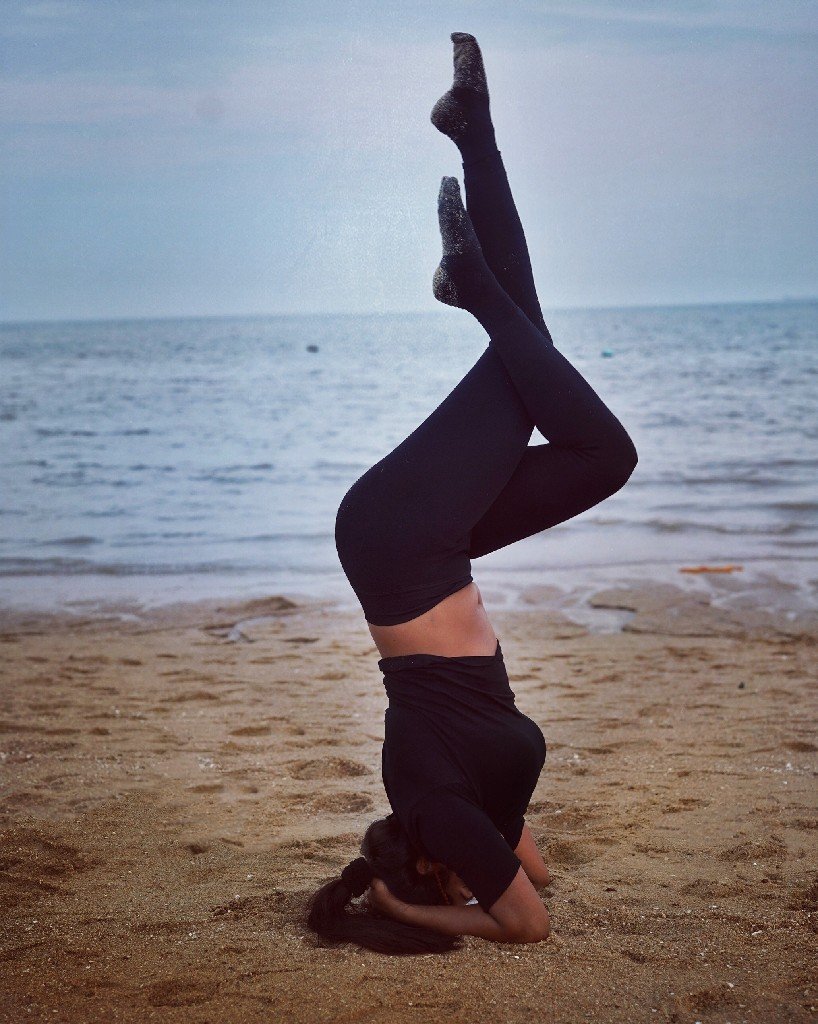 My favorite yoga asana is Chakrasana because when I perform this pose, I feel that all my tensions, stress, and negative feelings are leaving me. And at last, I feel happy & great.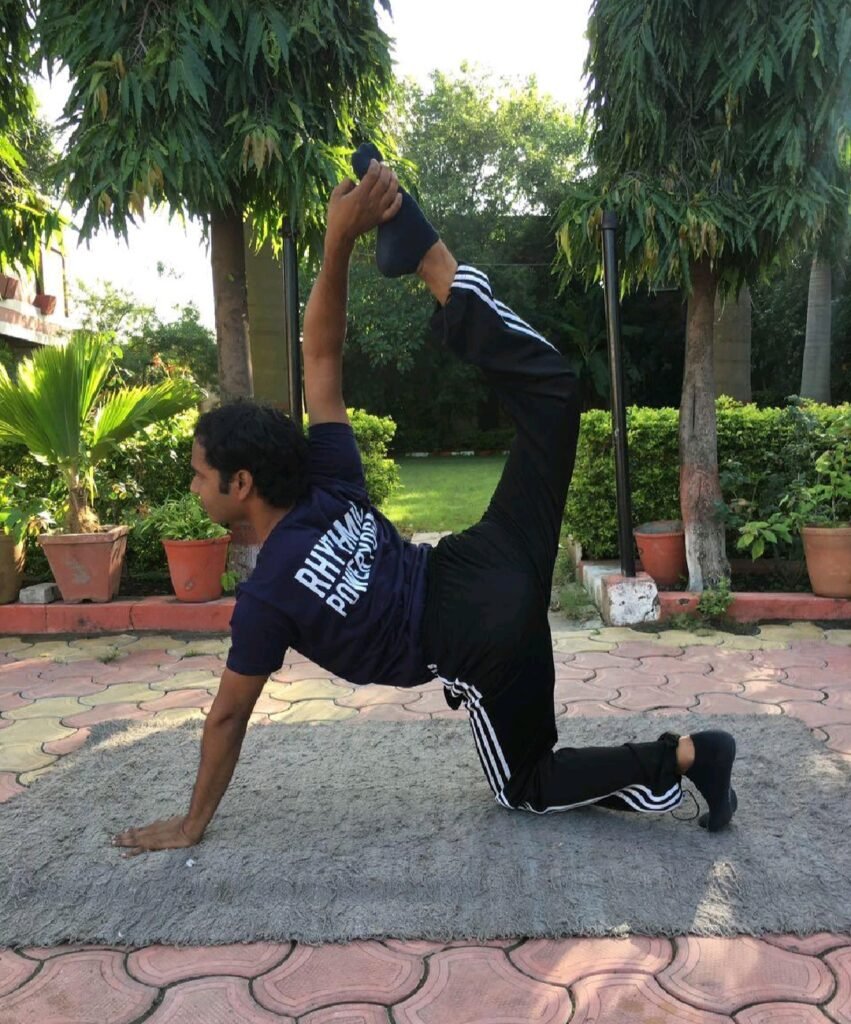 I am a certified yoga teacher and director of the Rhythmic Power Yoga Studio, Indore.
My mission is to take the word of yoga to each & every house so that everyone can be healthy and can know the real purpose of his life.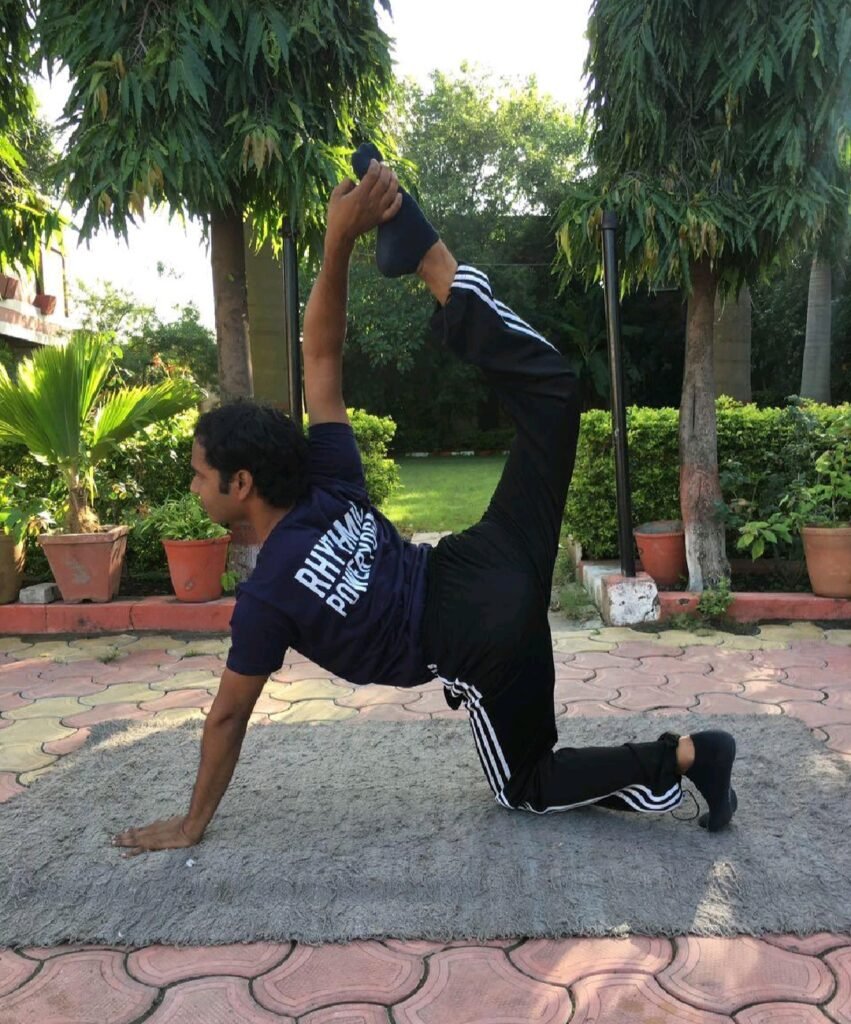 My favorite yoga pose is Shashankasana because it is really helpful in reducing stress levels.
23. Yogini Pushpanjali Sharma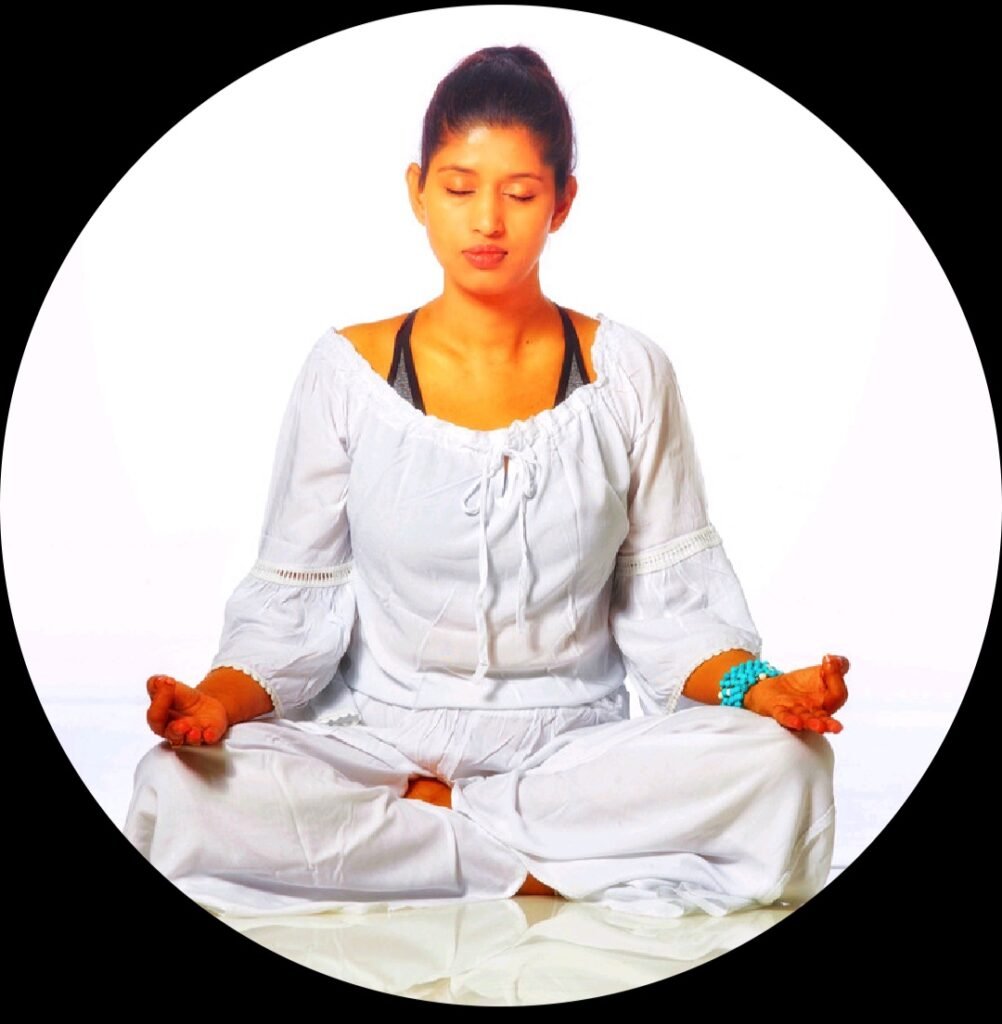 My name is Pushpanjali Sharma, I have done Yoga Shiromani from International Sivananda Yoga Vedanta Center, Kerala.
Yoga not only works on the physical body but also on the mind empowerment and this is how it teaches you to live life with happiness, that's why my main aim is to empower the girl child & women through yoga.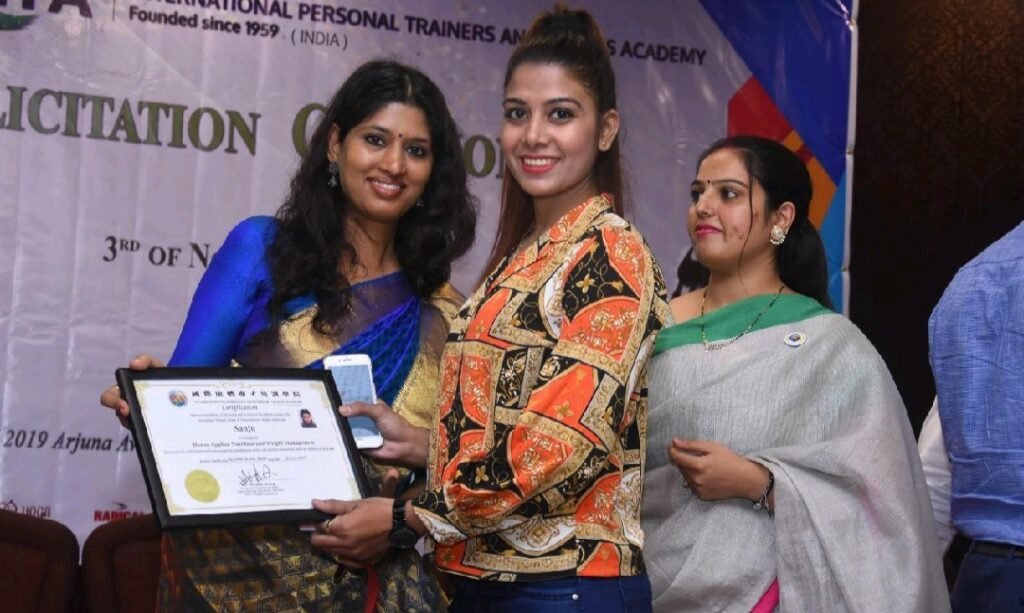 My favorite posture is Fish Pose because it has anti-aging properties that help to stay young.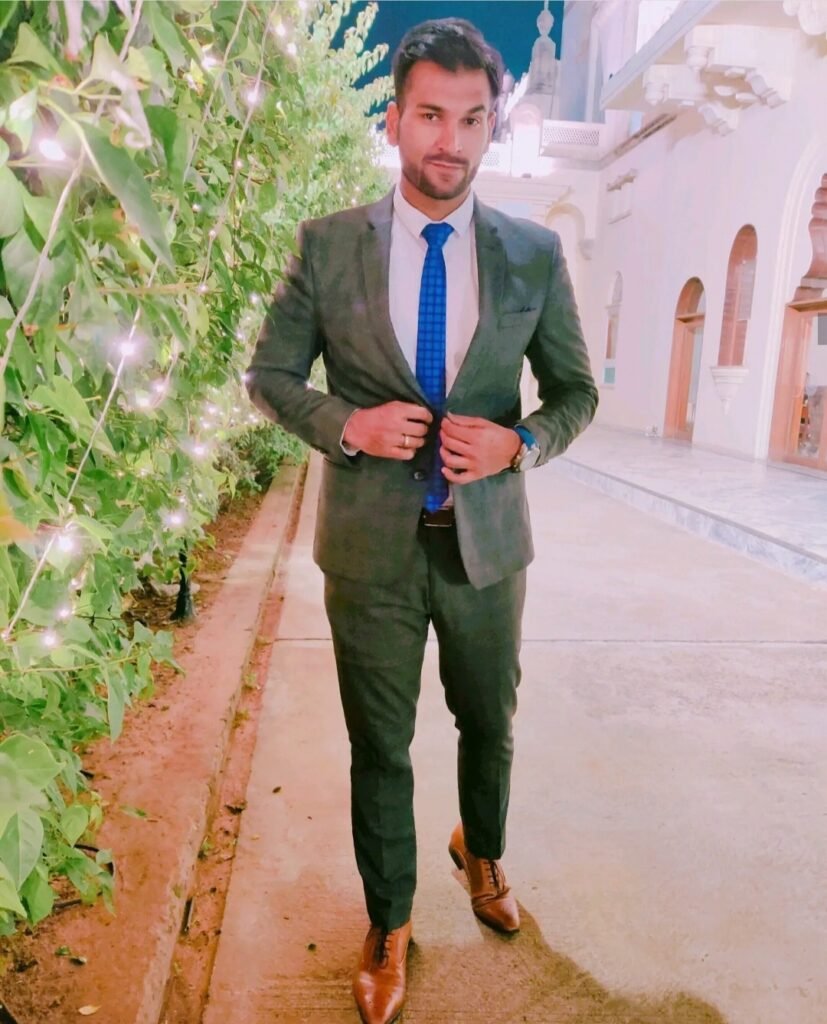 I am a Marathoner, Ironman Athlete, and a Running Coach successfully finished my Deccantriathlon Ironman 70.3 distance race in Kolhapur on 24th November 2019 and another Ironman triathlon 70.3 in Goa in which I completed 113 km in 6hrs 54 mins.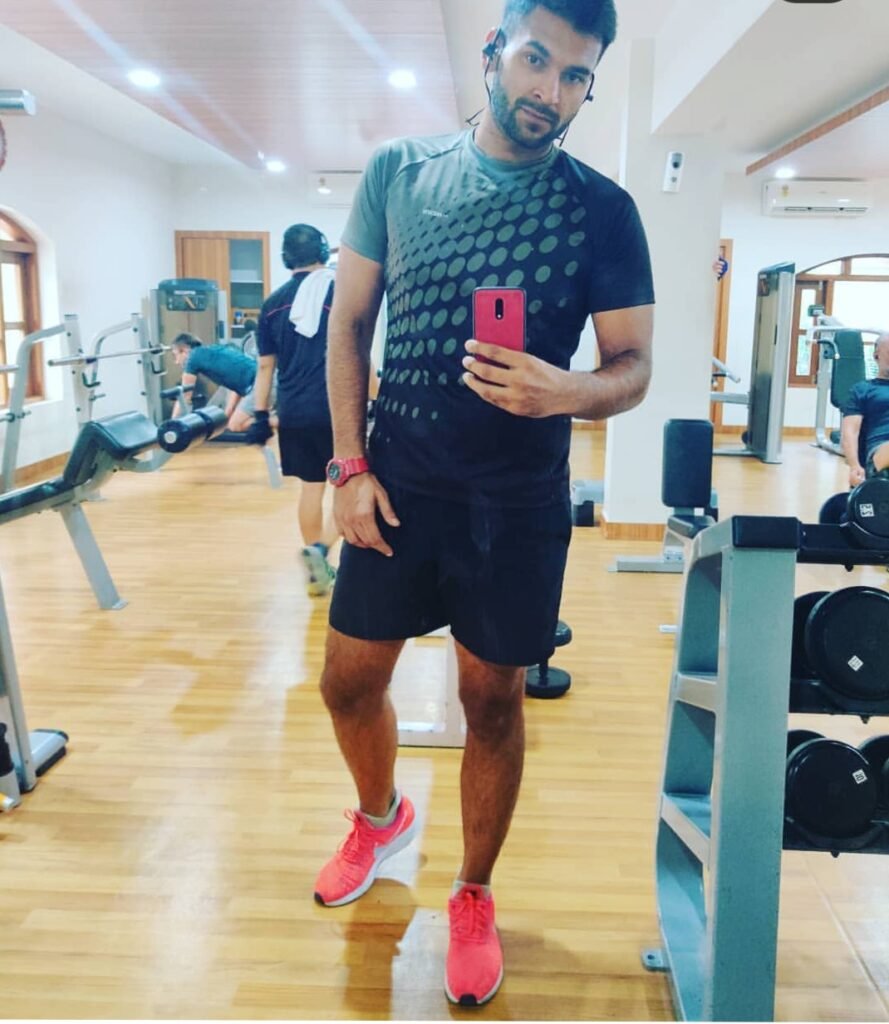 Why did I start all this?
I started living this healthy lifestyle because :-
I want to stay fit, lose weight as I was overweight in my teens, to run marathons, to eat & drink all things life has to offer without worrying about gaining or losing weight and to have a purpose to wake up in the morning.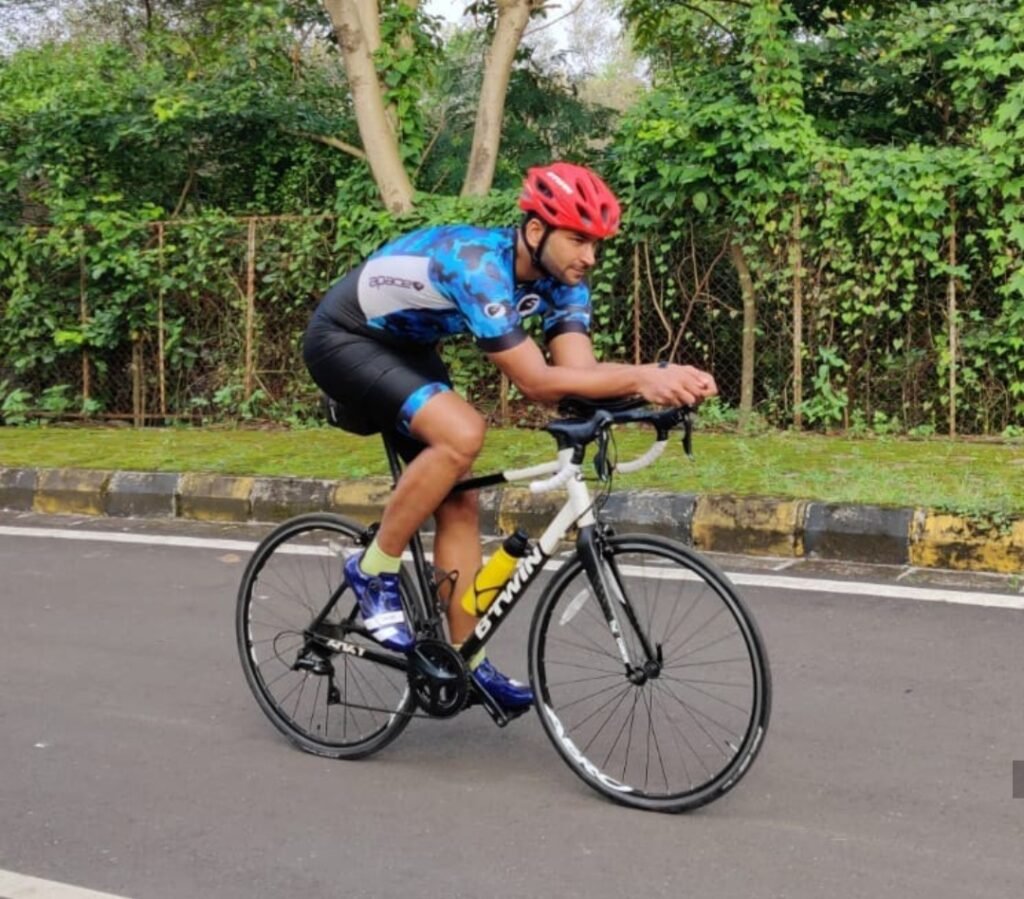 I am a Fitness Model, I received the Khel Ratna award and the Style & Fitness award by Asian fashion design council.
I was the judge of Natural Body Building Union International (NBBUI) in 2019, and I also participated in International health, fitness & sports Expo IHFF (Nov 2019).
My aim behind my fitness career is
to motivate young girls and make them strong enough. I am already training many school girls for free.
I want every girl to be like this:-
"Be the strong girl that everyone knew would make it through the worst, be that fearless girl, that one dare to do anything, be that independent girl that didn't need a man and be that girl who never backed down."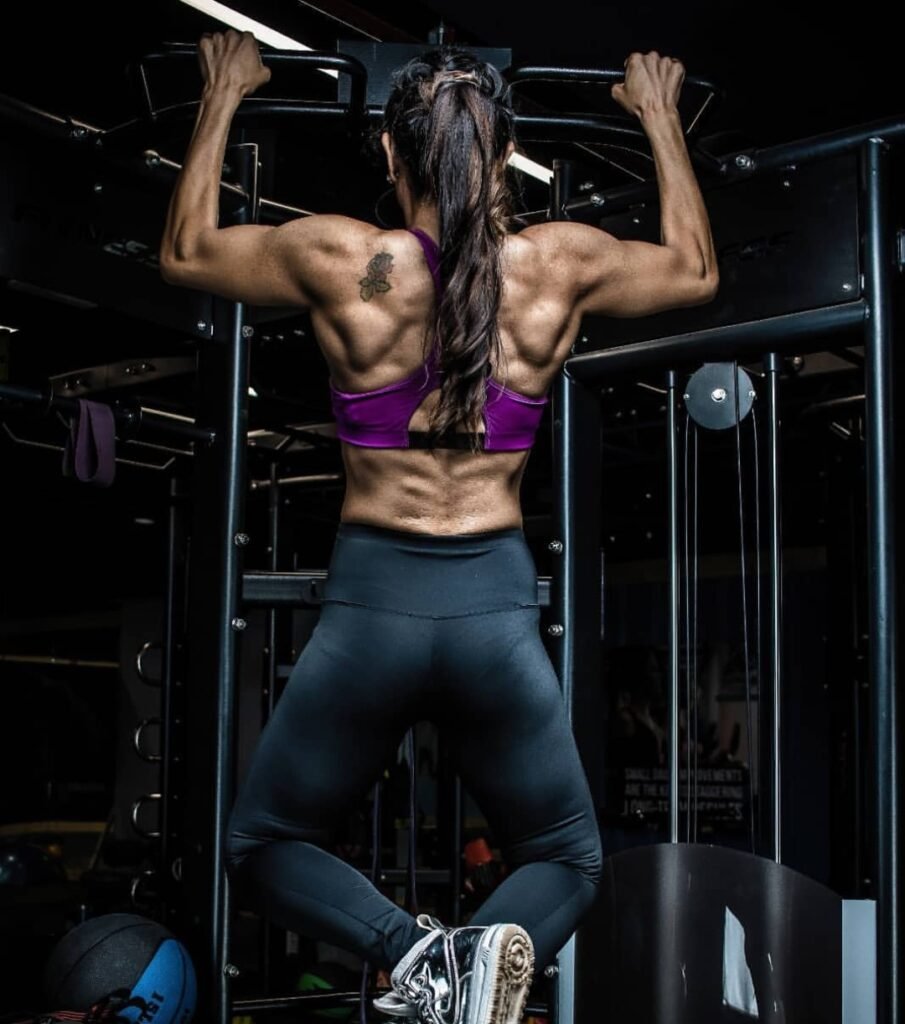 26. Fitness Expert Vanouchka
I am a sporty person 36 years old and married , love to do gym exercises like weight lifting.
I aim to feel stronger, be more beautiful and want to share my motivation and dedication to others so that everybody can achieve their goals and can be fit & healthy by performing exercises.
I hope you learn something beautiful from the great experiences of great fitness trainers.

Their achievements are appreciable, and we can learn a lot from them.

Hope you all like this marvelous post of marvelous experts featured here

So, which fitness trainer you liked the most?
Do you like yoga or gym?
Do you want to see more posts like this?

Answer these questions in the comment box and share this as much as possible.