Building up a Yoga Space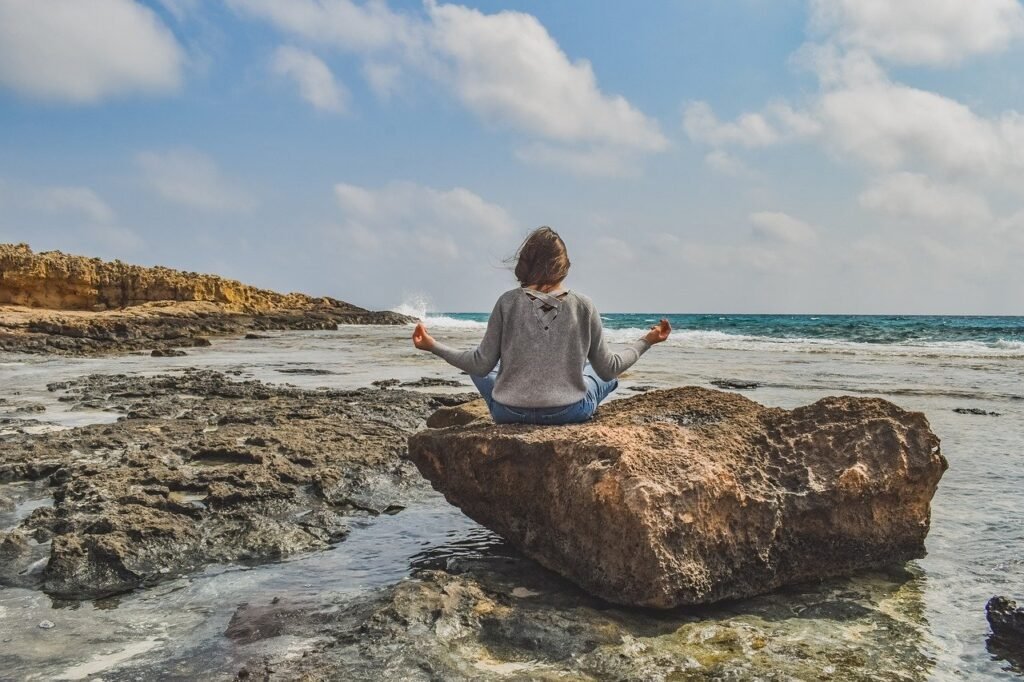 It is essential to build up a perfect spot for performing Yoga so that you can feel comfortable and positive while going through your daily practices.
As for me, I don't have a lawn or a big house to perform yoga in a garden or a big stylish hall and when I was the beginning with this exercise I used to perform on my bed or the floor with the help of a thick blanket and yes I don't have a huge budget to rent a stylish room or garden.
When I started feeling strongly committed to yoga, I bought a Yoga Mat because, in the beginning, I used to perform yoga temporarily but when I understood that daily practice is necessary and got inspired with those 9 Tips which I discussed in this post, I took yoga seriously.
Honestly for me, performing yoga on the bed or a blanket doesn't feel that comfortable to me.
So, one day I got an idea and shifted my yoga spot at the cross-section of my house where air circulation is good and I felt connected to nature.
I am sharing this story with you because finding a comfortable yoga spot is a part of your practice and it helps to increase your focus and motivation towards this wonderful exercise.
Previously, when I practiced yoga on the bed, I felt less focused and my exercise used to be temporary, but when I shifted my spot, I felt more positive and my yoga exercises became more efficient.
Once you discover this place just like I did, mark it as your yoga spot and think this place as a special one because you are going to connect your mind and body here, you are going to achieve vast benefits of yoga here and this feeling will improve your focus and practice drastically!
Related Posts:-
Worrying About Coronavirus? Here Is How Yoga Can Help.
How To Get Relaxed In 4 Minutes with this pose
A complete guide on Bridge Pose
What to wear while doing Yoga?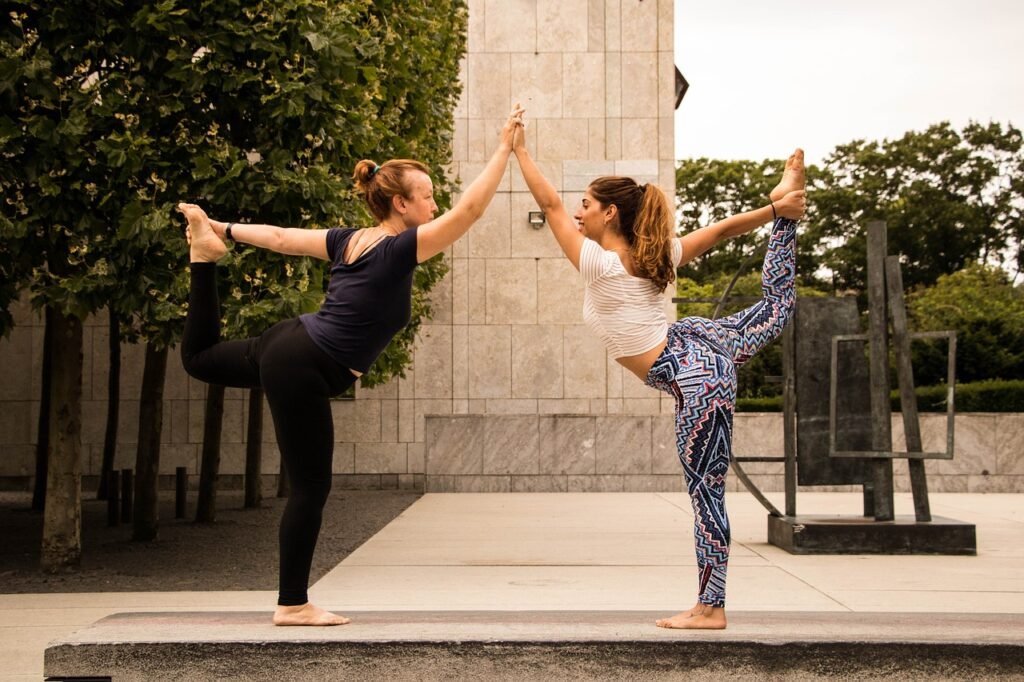 Now you have discovered your yoga spot but what you should wear while practicing yoga?
Yes, if you are inside your house then you can wear anything you feel comfortable in. However, just like finding a comfortable yoga spot can bring positivity in your practice, the same goes for yoga clothing.
Good clothing supports your practice instead of making you annoy removing you lose T-shirt off your face while performing Down Dog or Headstand (I experienced that).
That's why fitted shirts and tops are efficient as they don't cover your eyes while performing downward poses.
For yoga pants, there are various choices available at the market.
According to the current stats, the net worth of the Yoga Industry is whooping 80 billion dollars. So, you will easily find yoga pants of big companies in the market.
Here is some suggestion you should keep in mind while buying yoga pants
Select that pair of opaque pants, you can test them out in bright lights as nobody wants their undergarment to be visible during class.

Pick up a pant of the length you feel comfortable in.

There are 2 types of pants: Full length and capris.

The full length ends at your ankles, while the latter stops at your calf muscles. Choose the one in which your legs feel comfortable.

Choose the type of stretch.

Determine the waist of the pant you like.

And choose the fabric suitable for your skin: Synthetic fibers allow the air to move in and out more easily than cotton fibers, Whereas, cotton fabrics will absorb moisture faster than the synthetic. Both are best depending upon your comfort.
Getting Your Props
Now you have your spot and your clothing figured out, but let's figure a few more things you might require and can take your practice to the next level.
Yoga Mat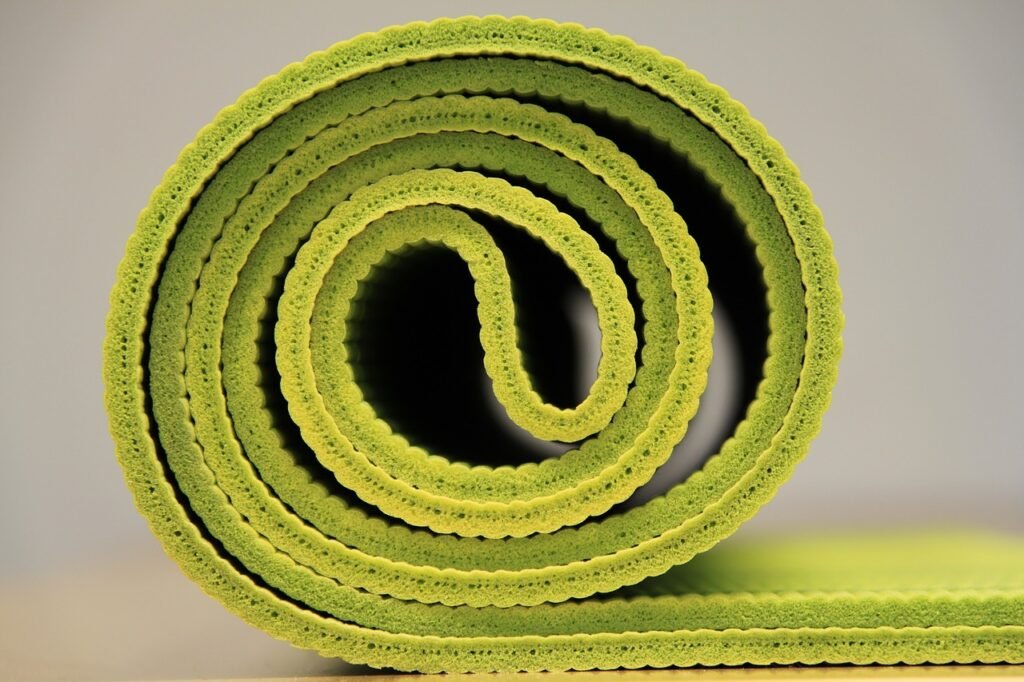 This is the most essential thing you must have to start your practice smoothly and comfortably as directly performing on the floor can be slippery and hard to body.
The mat provides thermal insulation to the practitioners as it acts as an insulation between the body and the ground, thus it stops any loss of heat, charge, or energy from the body to the ground.
Before buying your mat, observe it by placing your hand over it and notice it is slippery or not.
Remember, that your mat should have some grip to hold your hands and feet while performing asanas otherwise you will slip.
Yoga Blocks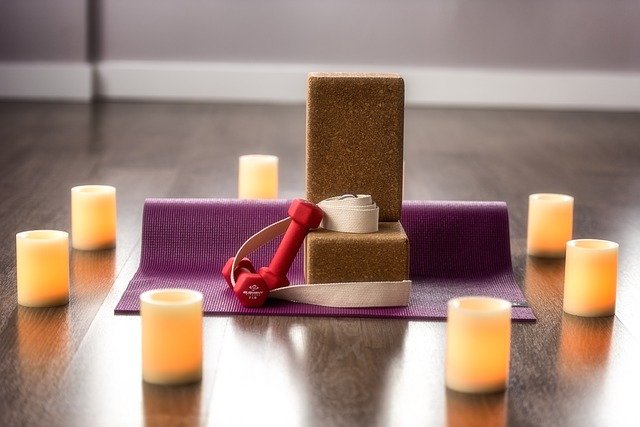 These are easier to choose and don't have too much variety in them as they are available in standard sizes.
Just be aware of the too soft or squishy ones, which might get collapse if you put your weight over them. Buy a pair of blocks as they help to accomplish some of the poses more easily.
Yoga Straps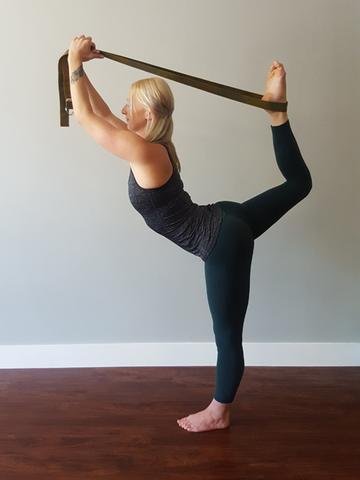 Straps help you to gain flexibility by stretching your legs in some asanas.
These are also available in common standard sizes, generally, as long as you are tall or even longer and remember that there should be plastic or metal extension which will help you to make a suitable loop around.
Bolster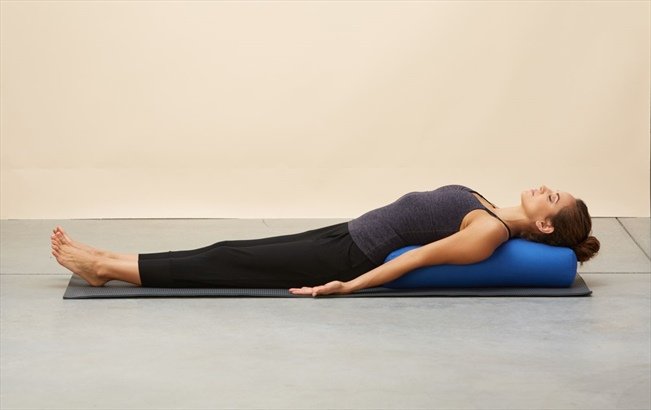 Bolsters are like large pillows, which are required for relaxing asanas or restorative poses.
Yoga Blanket
Yoga Blankets are quite long-lasting and indestructible made out of wool and have a wide variety of uses, but yes, you can practice by taking any blanket from your house.
Getting your Space Finally Ready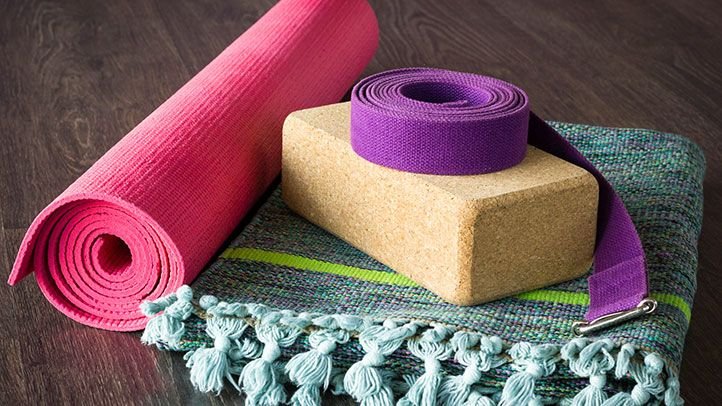 Now you have all the props and other essentials you might require during your yoga practice. So, let's set up finally: –
Put your mat down on the floor

Locate your props close to the mat

Place your blocks at the front of your mat and keep the other things sideways
And when you are done with the practice than round up your mat and put it away in some cardboard or some container to make it safe & fresh again for your tomorrow's practice.
Related Posts:-
(Infographic) Yoga Vs Pilates: What Do You Think Is Better?
16 Experts On How To Relieve Stress?
13 Proven Benefits Of Yoga You Need To Know
Conclusion
I hope this article provided you a perfect vision of what do you need to practice yoga more effectively
If you like it then please share it with your friends to help them set up their perfect yoga spot
And if you are a beginner who wants to increase his knowledge of yoga, then you can try this awesome quiz!